REVIEWS FROM COEX AMAZON EXPLORERS
Kristin og Mikkel Kardel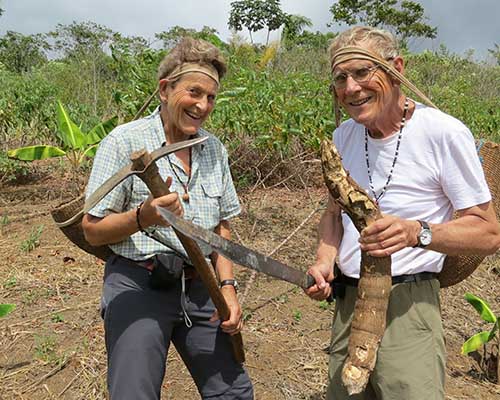 We have travelled four times with Coex Amazon to Peru and we are now planning a new journey.
Peru is a country of adventure, with Andes Mountains and Amazon Rainforest that offer fantastic opportunities for exploring something authentic far away from the mainstream tourism.
Coex Amazon has a unique knowledge and network in remote areas of Peru that opens up a world that you thought did not exist and at the same time we feel safe and taken good care of.
With tailor-made journeys for small groups, you manage to get close to nature and local life in a natural way.
All our trips to Peru with Coex Amazon have given us strong personal experiences and unique memories for life.
Pål Sverre Hagen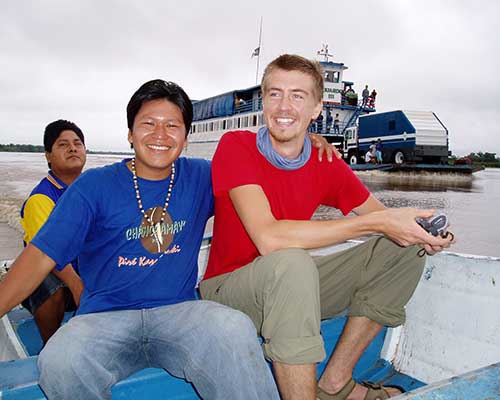 We wanted to meet the nature and the people in one way that was not prefabricated. Then we found Coex Amazon and we understood that this was something very different from the commercialized mainstream. A small company managed by a couple with a true sense of involvement and care for Peru's nature and people.
Grethe og Sigurd Bølling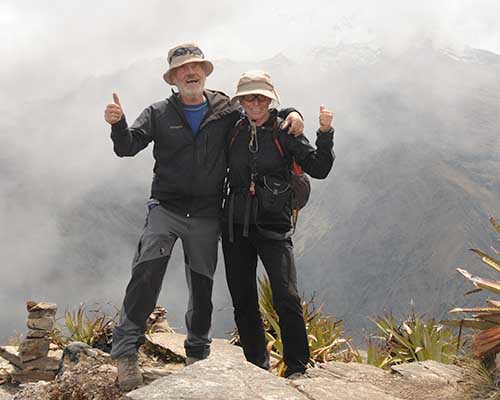 Our dream for experiencing a natural and authentic Peru far away from the mainstream tourism became completely fulfilled. Our journey to remote areas with difficult access, to isolated communities with an authentic folk-life, where standards of life were not measured in money, was an amazing experience.
Nina Samuelsen og Gunvald Harket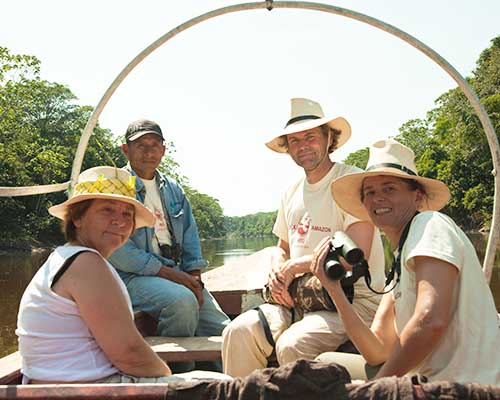 One beforehand, we had high expectations. They were all exceeded with a journey into the unknown, where time basically does not exist. This was a journey with respect for nature and culture. And local people that you cannot forget. Highly recommended – this was a journey for life.
Bent Stiansen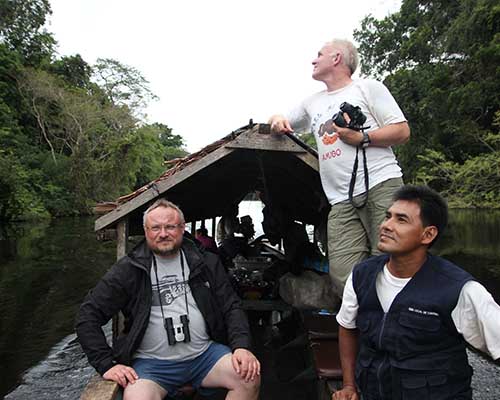 We have had an adventurous journey through most of Peru and thanks to Coex Amazon and their guides for their natural involvement and interest, good planning and safe guiding always with good mood and good humor combined with a wealth of knowledge. They have left us memories for the rest of our lives. We are already planning our next trip with Coex Amazon.
Bente Gjertsen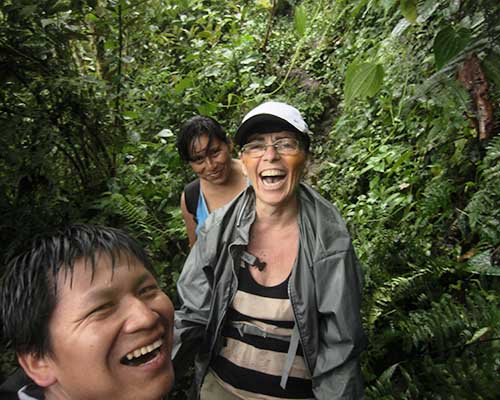 It was so unique and special to meet native people from the Amazon in situ, its ancient and traditional culture. All the people were magical. We had the privilege to participate in their meetings, their music and dance. I hope these cultures will be taken good care of.
Jack Andreassen
Coex Amazon represents a very unique ecotourism, journeys into the remoteness, unknown and the inaccessible Peru. A long supply-chain of local people is part of the logistics for this journey for life. It has been a real adventure in spectacular and untouched nature where we have lived in private homes in several small isolated communities with warm, joyful and proud people.
Pål Kyhring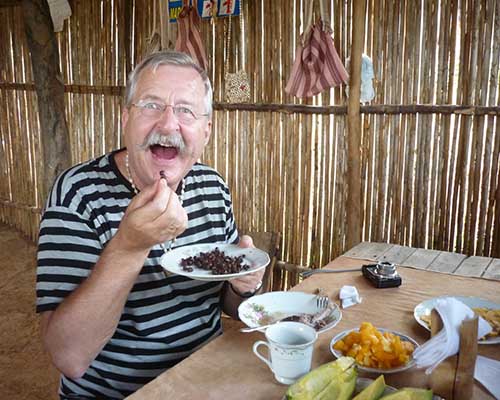 One thing I want you to know; there are many people that are asking us about all our travelling. We have now visited more than 70 countries. Yes, Øyvind, there are no doubts in my mind. The most spectacular, the fullest of experiences, the most filled up with "a complete different world" – way more than what we have experienced anywhere else, is without any doubt our trip to Peru. Yes, it was GRANDE. Another important reason was you, Øyvind. Fantastic guide.
Guri-Lise og John Høsteland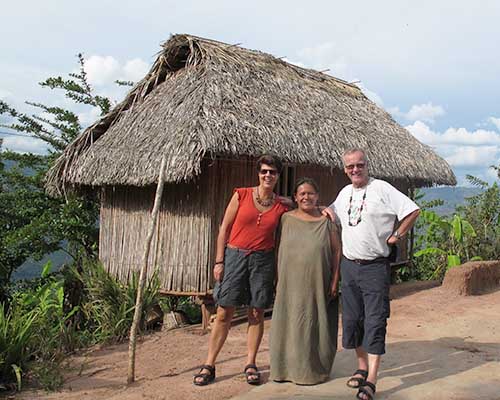 Travelling with Coex Amazon to Peru gave us experiences that we thought was impossible to achieve in our world. It became to be encounters with people, culture and nature that are impregnated into our memory for life. The journey gave us memories and contacts one can always bring back to life for joy. We experienced a personal service during the whole trip and we felt safe and well taken care of and at the same time involving our self openly for all the fantastic impressions in all these unique and exciting places – in areas where no tourists are visiting.
Else og Tore Hvattum Saupstad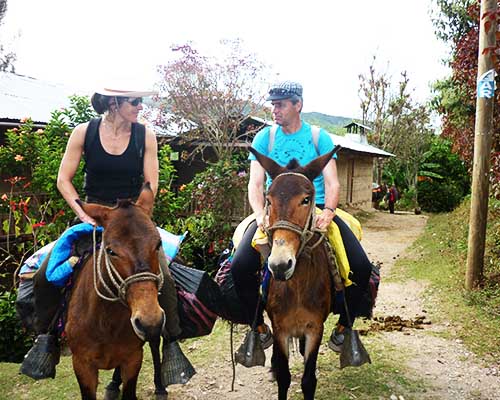 Coex Amazon is definitely for that person who is seeking to experience authentic culture. This is for you who wish to perceive and experience the last resorts of untouched and unknown nature and the people living in these environments. Coex Amazon gives you a new dimension to life. Something to live for. It is up to you.
Klaes Krog (journalist i VG på ekspedisjon med Coex Amazon i Peru)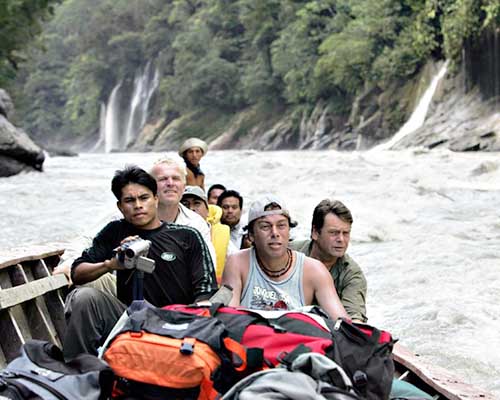 That I am now actually sitting here and thinking back on this journey as a memory for life sounds maybe not very credible, but that is how it is.